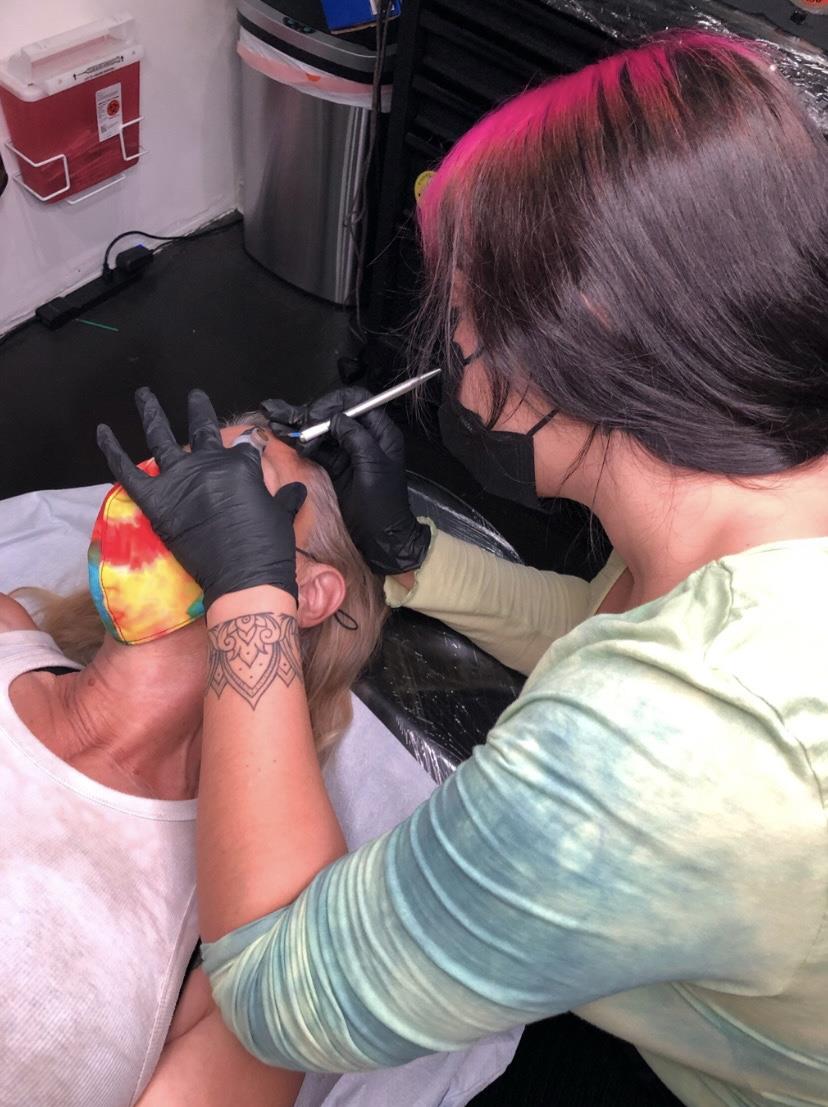 Ethereal Tattooing
Christina is a Southern California grown artist. She received her training from Nora Grace-Stahl in Los Angeles, CA at Fiction Cosmetic Tattoo. Ethereal Tattooing focuses on offering beautiful, natural enhancement through cosmetic tattooing. Christina currently specializes in Microblading and Freckle Tattooing.
Ethereal Tattooing
Christina (Ethereal Tattooing)

Cosmetic Tattoo Artist

Born and raised on the coast of Southern California, at the end of 2020 I made Columbus, OH my new home. My partner, Max, is also a tattoo artist and one of the reasons I got into Cosmetic Tattooing. We care for two rambunctious kitties in our cozy, Columbus home. You can usually find me talking to my plants, sipping an iced coffee any time of day, or enjoying one of my MANY hobbies.
Ethereal Tattooing
Ethereal Tattooing
74 Parsons Avenue, Columbus, Franklin County, OH, 43205
Monday

Tuesday

Wednesday

Thursday

Friday

Saturday

Sunday

2:00pm - 9:00pm

2:00pm - 9:00pm

2:00pm - 9:00pm

2:00pm - 9:00pm

2:00pm - 9:00pm

2:00pm - 8:00pm

2:00pm - 8:00pm